Experience a unique 5-star gastronomic adventure 160 metres below ground, which has a place in the collection of SLOVENIA UNIQUE EXPERIENCES! 
Be a part of a prestigious culinary experience in Slovenia's deepest dining room. Step into a time machine and become a part of an underground adventure on one of the thickest coal layers in the world.
Take Slovenia's oldest lift to the Coal Mining Museum of Slovenia. Experience a miner's environment and exquisite dishes from Vila Herberstein's team in the deepest dining room in Slovenia.
A combination of raw industrial environment, exquisite gastronomic pleasures and music animation is a guarantee for an extraordinary event.
Good luck among the miners, exquisite experience with the chefs! Experience the underground with all your senses.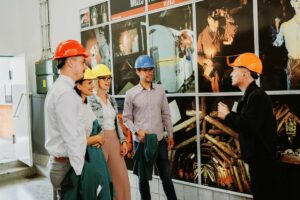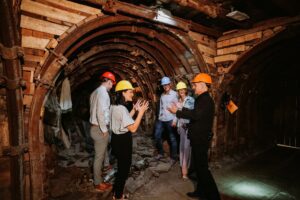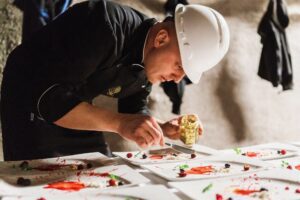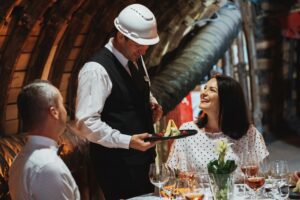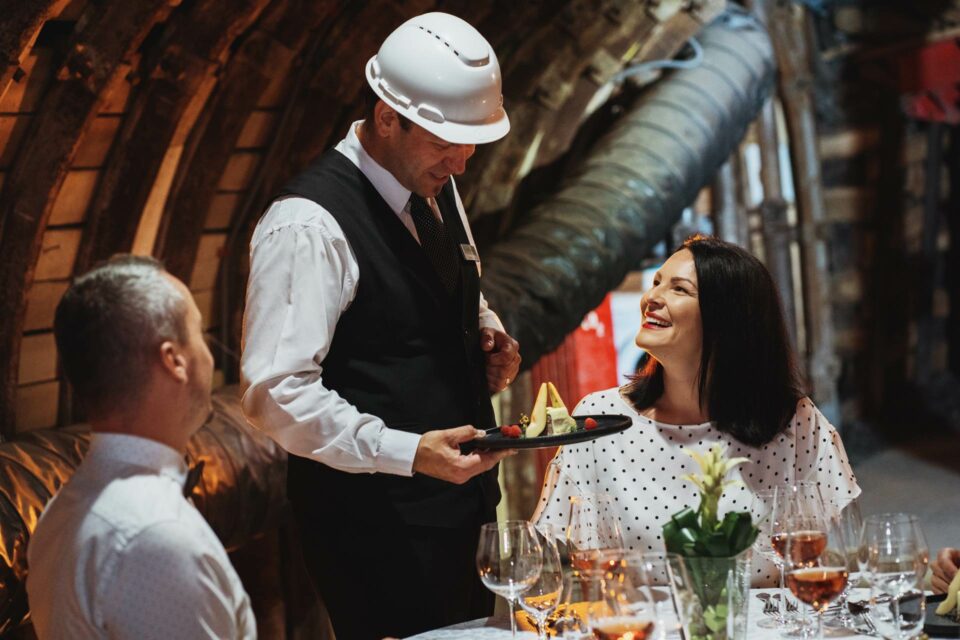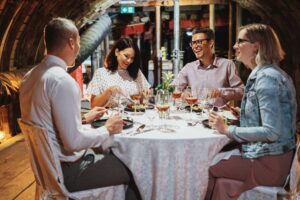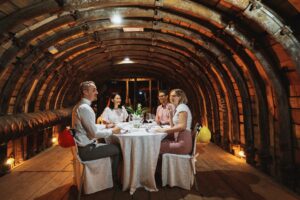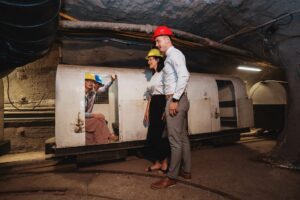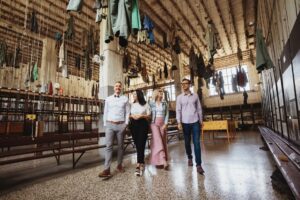 18:30 – Start of the adventure at an impressive location – in the Coal Mining Museum of Slovenia. An elegant, but at the same time genuine mining reception of guests. At the beginning, the guide will warmly invite you to take part in the traditional ceremony of "jumping over a leather apron". The custom was and still is a way of accepting recruits among the old miners. Welcome drink and miner's greeting from the kitchen.
19:00 – A drive with the oldest still functioning lift in Slovenia to once active tunnels of the Škale Cave, 160 metres below ground. Your guide will not only walk you through the biggest coal deposit area in Slovenia, you will also be standing in one of the thickest coal layers in the world! A brief tour of the underground's most attractive locations, a surprise and the story of mining will follow. This is where over 220 million tons of lignite was mined. If loaded in waggons, it would form a composition which would circle the Earth twice.
19:20 – You will arrive to an intimate and sophistically decorated deepest dining room in Europe. You will enjoy a service by Vila Herberstein's professional team of waiters and chefs, who will provide high-quality wines together with a four-course "Leader's Lunch". With all your taste buds and senses, you will feel the miners' story and the identity of the local area. First, you will be stunned by the "Leading Miner's Starter", later, you will warm up with the "Hefty Garlic Soup", made the same way as it was made in the past by the wifes of miners. For the main course you can order "Roast Duck with Vegetables" and for dessert – "Crumble with Strawberry Touch". You may also expect an additional element of surprise. Between menus, your culinary journey will be accompanied by velvety music. You may also get a visit from a cave goblin or a real miner.
21:10 – To take you away from the sweet indulgences, you will be invited for an exciting drive with the underground train. In a few minutes you will step into the lift, and soon be on the surface.
21:25 – Your experience will end in a black changing room, where, with a glass of sparkling wine in your hands, you can share your thoughts on the experience and make new friendships.
Because Velenje never runs out of surprises, you will receive local gifts as a memory of this unique culinary adventure – VELENJE UNDERGROUND.
For more information please call +386 3 896 17 15 or write us: turizem@velenje.si.