Weekend with Pozoj the Dragon
A two-day stay for the entire family
Cycling on the trails of Pozoj the Dragon – A family picnic on Velenje beach – A 'pletna' boat ride on Lake Velenje
Stay close to the lakes that have special stories to tell and surprise your little ones with pleasant strolls.
Regardless of whether you prefer staying in a tent, a glamping bungalow or at an excellent hotel, Velenje is bound to impress you with the many options for an active experience that the entire family will enjoy. On the lakefront that boasts one of Slovenia's best natural beaches, you will sit down for a picnic with a basket of local treats, which we will fill up so that there will surely be something for each member of the family. During your 'pletna' boat ride on the lake, why not look into its depths and you might see a submerged village under the surface.
Then it's time for the bikes that will be the right size even for the youngest cyclists in the family – or we will equip them with child seats, and off you go along the trails of the amiable Pozoj the Dragon, followed by lunch or dinner at the Jezero restaurant.
DURATION:
2 days, 1 night
PROGRAMME:
As agreed on the spot. It is advisable to choose the time schedules of the selected activities available upon arrival.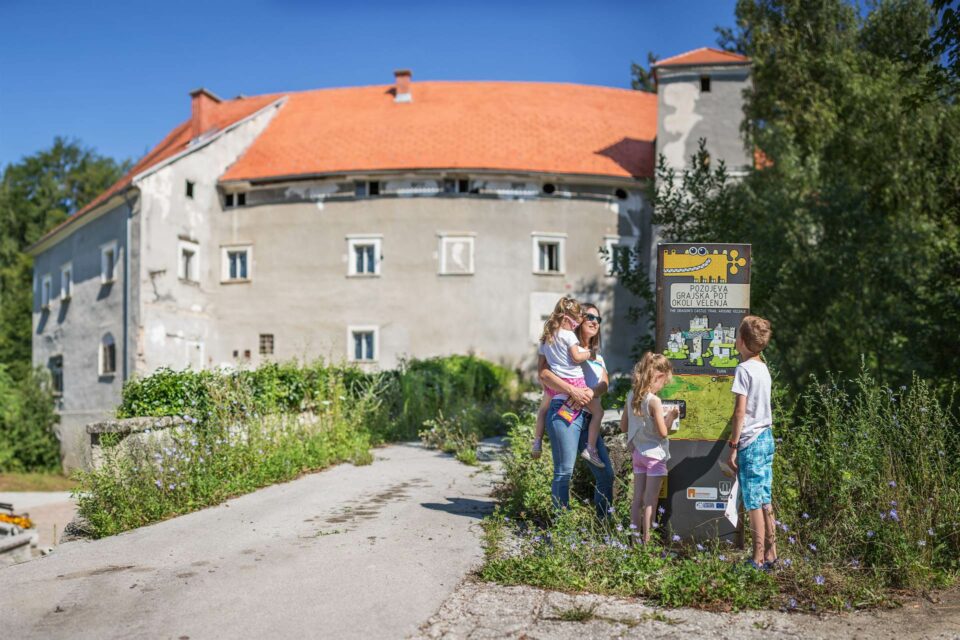 Inquire about the price.
– from 245,00 EUR per family; over night stay with breakfast in the city Hotel Paka****
– from 299,00 EUR per family; overnight stay at Camp Velenje
The price includes overnight accommodation in the selected accommodation for families, a picnic basket of delicacies, a 'pletrca' ride on Lake Velenje, dinner or lunch in the restaurant, bicycle and children's bicycle rental and/or child seat for 3 hours, and parking space.
The price includes VAT. We reserve the right to change the price and programme.
Reservation and information
Šaleška Valley Tourism Board
T: +386 3 896 18 64
E: turizem@velenje.si