The Šaleška Valley, a sustainable destination.
The story of the Šaleška Valley is green 💚 
Šaleška dolina follows a green story and strategically develops sustainable tourism that reflects our sustainable approach and responsibility towards the environment. Find your favourite green corners and experiences.
As a proud member of the Slovenia Green family, Velenje fulfils its promise to operate according to sustainable principles and is committed to continuous green improvements.
Open your heart to green habits in Velenje for Velenje:
Make Velenje feel like a green home and make sure it stays clean and tidy;
Instead of using a car, move around Velenje on foot, by bicycle or by taking a ride with Lokalec;
Buy a reusable bottle and treat yourself to Šaleška biser at many drinking establishments in the city;
Help preserve Šaleški biser – choose a shorter shower instead of a bath, and close the tap while brushing your teeth;
Choose soaps, cosmetics and other cleaning products that are environmentally friendly and do not harm nature or its sensitive ecosystems;
Let the environment and nature catch their signals. Whenever possible, unplug all electronic and other devices;
Buy locally, in local stores with Slovenian products and produce;
Support local producers: farmers – by ordering dishes from local ingredients, artisans – by buying their products and artists – by buying their works of art;
Visit Velenje museums, galleries, traditional events, cultural centers and collections and contribute to the preservation of local culture and art;
Instead of trampling the grass and plucking flowers, rather admire the wild flowering meadows, which are pastures for native Slovenian bees;
Help maintain the delicate natural balance and walk along well-trodden and marked paths. Any walk outside the designated paths can cause a biotic imbalance.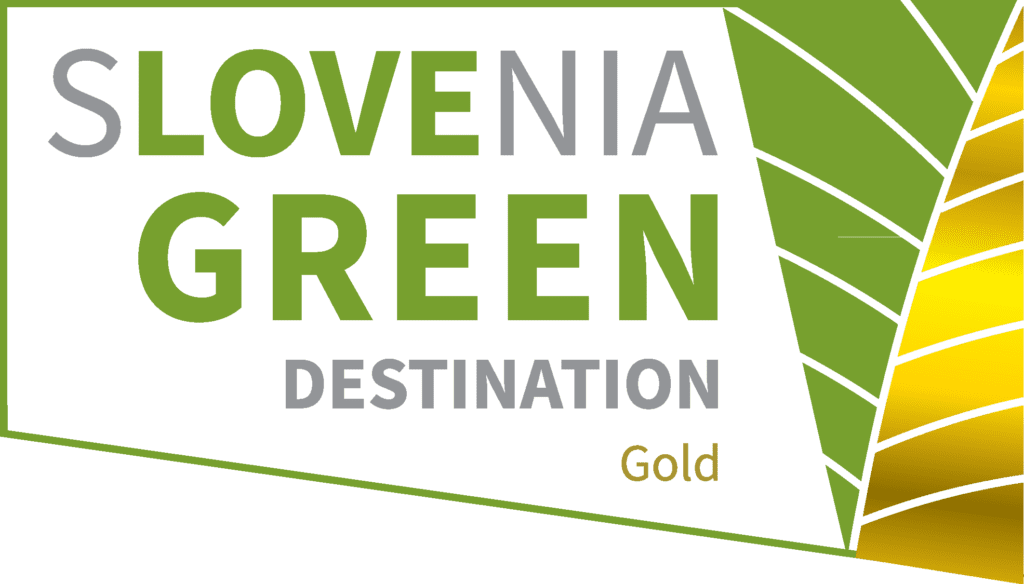 We strive for as little carbon footprint as possible
We encourage the use of public passenger transport, which is by far the least carbon-intensive mode of travel and is the most effective measure to reduce the destination's carbon footprint due to tourist transport. We invite tourists, visitors and locals to come to the destination by public transport. At the destination, we provide free public passenger transport, a bicycle rental system, well-maintained bicycle lanes and hiking trails.
By public transport from Ljubljana:
Šaleška valley countryside
Take a look at Šaleška Valley from its peaks with churches and mountain huts, experience it at tourist, beekeeping and other homesteads. Experience the magical countryside.
Sustainable events
The Šaleška Valley Tourism Institute strives to implement sustainable events such as: Promenade of Tastes, Šili Fest, Šaleška Beer Festival and others. We encourage the use of locally grown ingredients, biodegradable or returnable packaging. Providers and visitors are reminded of the separate collection of waste. We invite visitors to conquer the event on foot, by bicycle or by the free local bus. In accordance with the commitment Less plastic, more sustainability, we organize events with a minimum amount of waste. We thank visitors and providers in advance for supporting sustainable efforts and ask them to act as environmentally friendly as possible.
Provider awareness
At the Šaleška Valley Tourism Institute, we encourage tourism companies and local tourism providers to conduct more sustainable business, certification, and rational use of water and energy.
Environmental certificates
Youth Hotel Velenje is part of the Hostelling International network and carries the HI-Qualitiy light and Hostelling International Quality and Sustainability (HI–Q&S) quality certificates. Within the framework of internationally recognized sustainable and environmental signs and by signing the Green Commitment of Slovenian tourism, Mladinski Hotel Velenje thus fulfilled the conditions for obtaining the Slovenia Green Accommodation sign.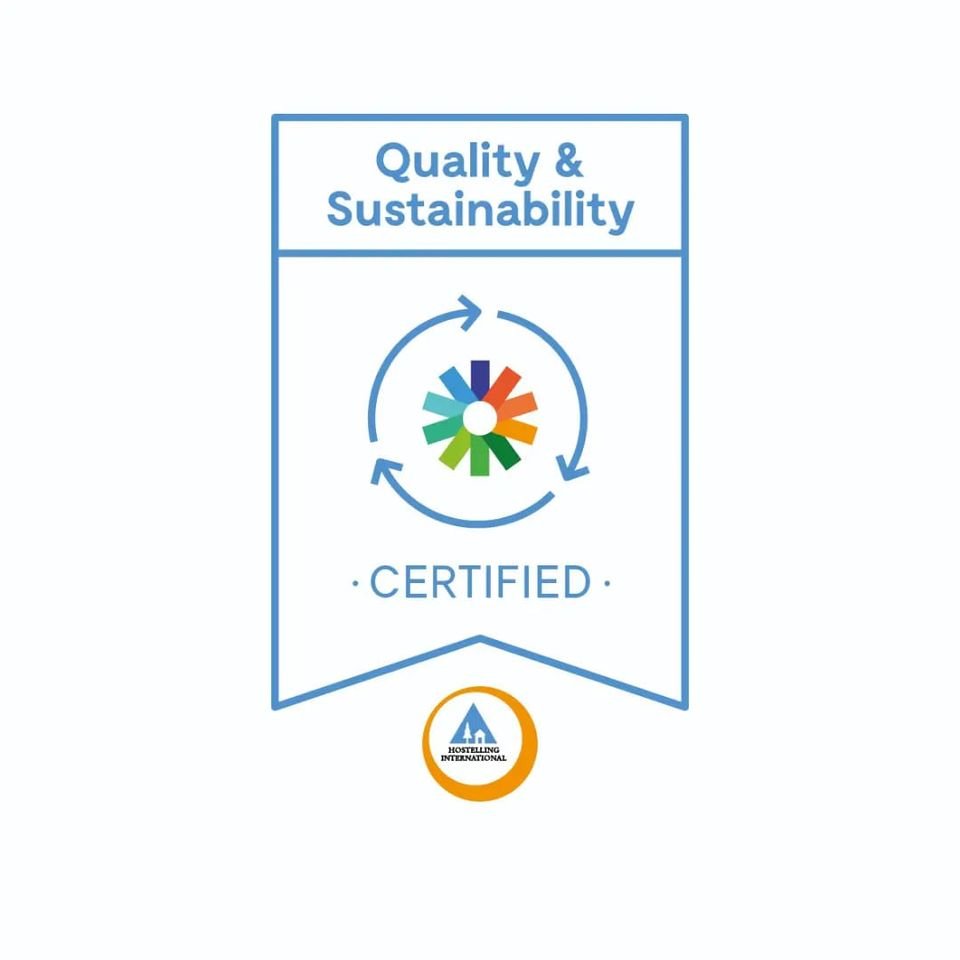 Sustainable contribution in the field of tourism
The Šaleška Valley Tourism Institute in Vila Bianca – as part of the tourist information center, provides visitors and tourists with information about the Šaleška Valley and other services related to the sale and rental of city bicycles, etc., every day of the year.
You can also buy a Šaleška beer glass souvenir in Villa Bianca. It is a replica of a beer glass made of fired clay, which was found during the archaeological excavations of Šalek Castle and originates from the 15th century. It was made with the help of a foot-operated spindle, and on it we can see four different types of seal decoration. The souvenir is produced by Lončarstvo Bahor. With your purchase, you contribute to the preservation of Šalek Castle, as we will donate €1 from each purchase to the maintenance of Šalek Castle.
In Vila Bianca we offer a lot of different local souveniers.
Guided experiences by bike
Advantages of cycling with a guide:
• knowledge of the terrain and sights along the bike path,
• flexibility according to your knowledge and fitness,
• help with bike settings,
• tips for improving your riding technique, which will allow you to enjoy and make the most of your bike.
Our cycling guides are licensed by the TKV1 Touring Cycling Guide.