A diverse urban trio
Nostalgic Velenje – Cultural Slovenj Gradec – Winegrowing Maribor
Discover the diversity of the old times and modern-day experiences in three towns whose stories could not be more different from one another.
In Šaleška Valley, you will visit the coalmining town of Velenje to go for a 'retro' walk through the surroundings of the world's largest monument to Tito and briefly return to the socialist era. You'll have fun with nostalgic games and other activities that strengthen the spirit of camaraderie and solidarity and remember the stories from your youth. You'll once again see and handle objects that are bound to bring a smile to your face and enjoy a typical snack we had back in the day. In short: a playful, nostalgic and fun time will be had by all.
In Carinthia, you will head to the medieval core of Slovenj Gradec amidst the stories of those who created the cultural heritage of the town, today a harbinger of peace. The trail leads you from the period of Ottoman raids and frequent fires to the turn of the 19th century. You will learn about the time of the composer Hugo Wolf at his birthplace, and then, you'll have coffee the way he liked it. With a sweet accompaniment!
In Maribor, the Styrian capital, you will first stop at the so-called Lent (left bank of the River Drava), where the world's oldest noble grape vine will tell you stories from the Middle Ages. This plant of the modra kavčina variety, over 400 years of age, is also the only plant that has a museum dedicated to it. During your visit to the Old Vine House, you will learn about winemaking traditions and taste the wines from the Drava Wine Region.
DURATION:
approximately 8 hours (guiding from 9.00 till 17.00 or as agreed)
PROGRAMME:
Starting from Velenje: First retro walk around Velenje with a socialist-era snack; then drive to Slovenj Gradec for a guided visit of the town followed by coffee and a sweet treat; finally, proceed to Maribor to visit the Old Vine House with a tasting of three wines, cheese and bread.
Starting from Maribor: First visit the Old Vine House with a tasting; visit to the Old Vine House with a tasting; drive to Slovenj Gradec for a guided visit of the town, followed by a sup of coffee and a sweet snack; finally, head on to Velenje for a retro walk through the town finished off with a socialist-era snack.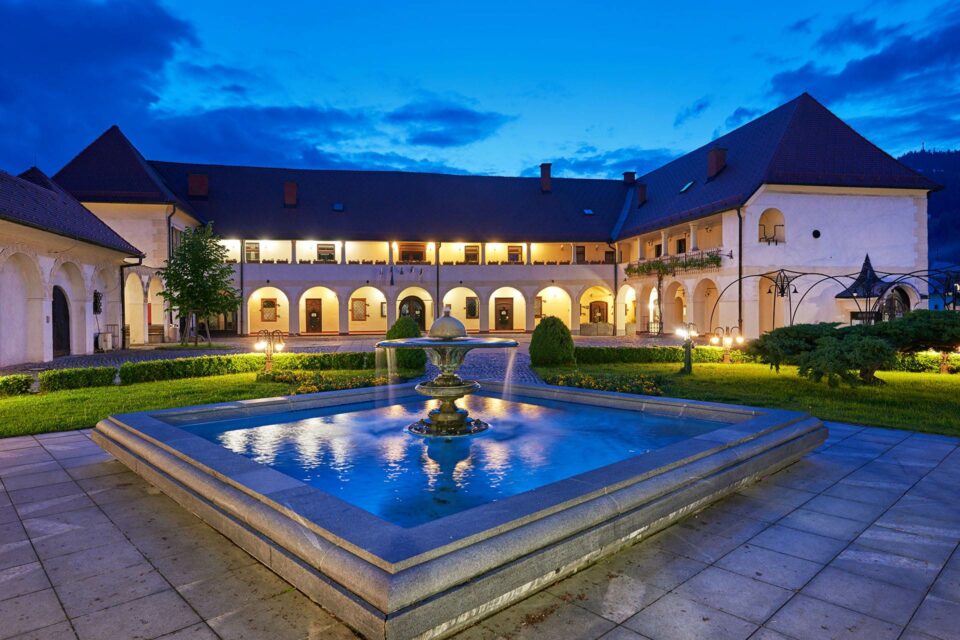 Price
Please write us.
The price includes the organisation, all guiding services as per the programme, admission fees and snacks, lunch and tastings. It does however not include transportation. The local guides will wait for the group at the abovementioned locations.
Reservation and information
Šaleška Valley Tourism Board
T: +386 3 896 18 64
E: turizem@velenje.si