A mountain cycling adventure
Half-day programme for physically active visitors
You provide the motive power; we provide the guide for a trip through selected areas of Šaleška Valley
Reserve a few hours of your time to discover new pathways!
In the company in a licensed mountain-biking guide who knows every turn and curiosity along the way, set off on a moderately long cycling tour in the area of Vinska Gora, Škale and its surroundings, the areas around Topolšica or Šmartno ob Paki. The tour itinerary changes every week during the season.
We begin on paved road surfaces and then tackle the moderately difficult challenges presented by gravel roads and forest trails, of climbs and descents that will surely have the blood flowing through the veins. We will be conquering the panoramic viewpoints along the way, which allow us to see Šaleška Valley in an entirely new way. Our journey wil take us from one interesting sight to another and learn about the natural and cultural curiosities of the Valley.
To keep going, we will recuperate at welcoming homesteads that will have us taste their specialties and offer other little surprises to make sure that this cycling adventure will remain etched in our memory for a long time coming.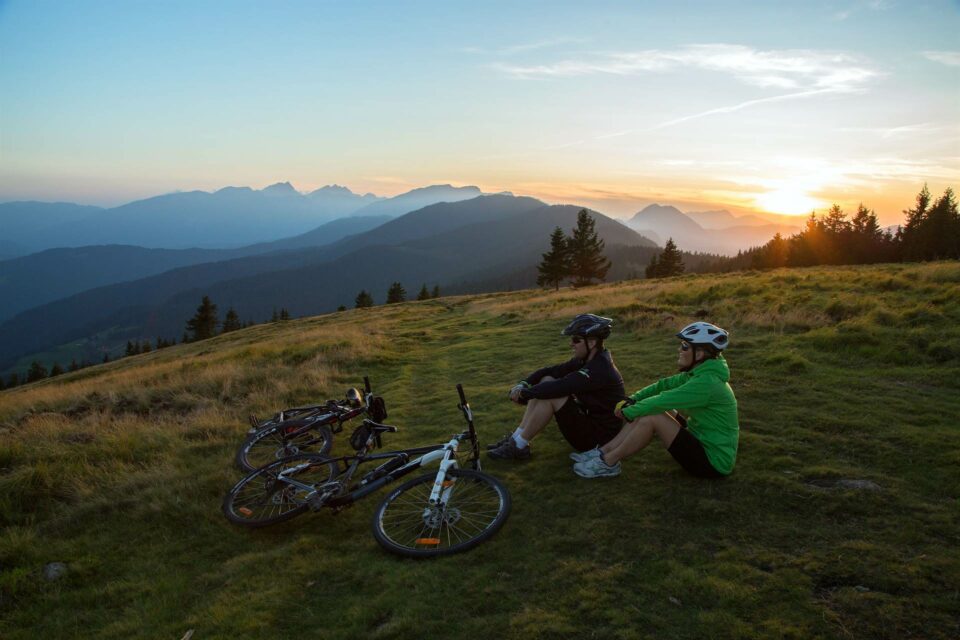 Price
Please enquire about the price!
Reservation and information
Šaleška Valley Tourism Board
T: +386 3 896 18 64
E: turizem@velenje.si