Holiday break for the family
Three museums and surprising interactive discoveries at the Model Town – Unlimited bathing in the pools of the Terme Topolšica spa resort – Animation for the kids and good deals for massages for the parents
Combine the splashing around in pools with exciting learning opportunities and adventures around Šaleška Valley.
Let this family holidays be the time for excellent experiences enjoyed by all family members. Spend part of your day at the swimming pools of the Terme Topolšica spa resort and dedicate the other half to the fostering of your children's imagination and playful curiosity.
Only 10 km from your hotel and its thermal water pools and other opportunities that both the old and the young will cherish, you will find the town of Velenje. It is home to the Coalmining Museum of Slovenia. The visit to the underground portion of the museum, which is only suitable for children older than 6 years, will be unforgettable because you will travel no less than 160 metres below the surface and also ride an underground train. At Velenje Castle, where a real ice-age mastodon skeleton is exhibited among other things, while the House of Minerals boasts a collection of over four thousand minerals, among them amber from the Velenje Coalmine. Schoolkids will also love their visit to Velenje's Model Town, which allows them to encounter the challenges presented by the future in a modern interactive way.
DURATION:
3 days, 2 nights with bed and breakfast OR
4 days, 3 nights with bed and breakfast
PROGRAMME:
As agreed on the spot. It is advisable to choose the time schedules of the selected activities available (e.g. bike rental) upon arrival.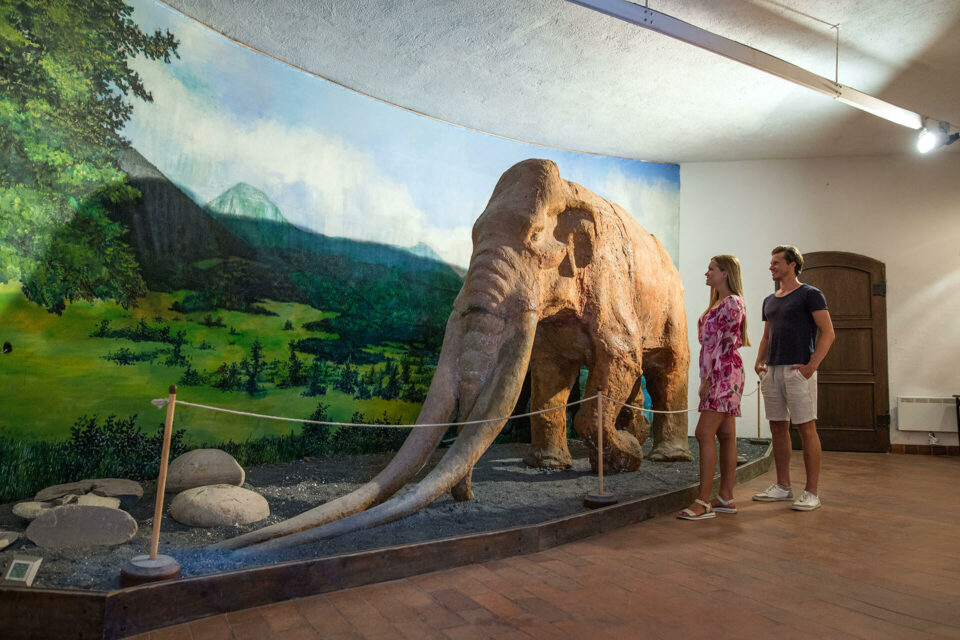 Price
Attention: the prices quoted are for 2 adults and 1 child aged up to 12 years; send us an enquiry to obtain good deals for more children!
249.00 EUR for 2 nights of bed and breakfast at the Vesna Hotel of Terme Topolšica
399.00 EUR for 3 nights of bed and breakfast at the Vesna Hotel of Terme Topolšica
The above price includes accommodation, unlimited bathing in the indoor swimming pool at the Hotel Vesna***, Wireless internet connection, parking space.
Reservation and information
Šaleška Valley Tourism Board
T: +386 3 896 18 64
E: turizem@velenje.si