Along the paths of Kajuh
Half-day programme for the active enthusiasts
Take an interesting historical journey and learn about the role of Karl Destovnik Kajuh-National Hero.
Programme:
A WALK THROUGH THE OLD TOWN OF ŠOŠTANJ (a walk through history)
KAJUH'S PARK (poetry reading)
KAJUH'S HOME (tour)
VILLA MAYER (tour)
Duration of the programme:
3-4 hours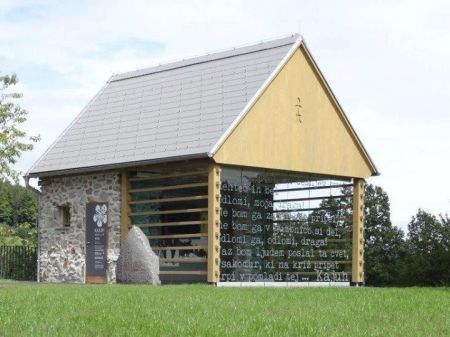 Price:
The price includes local tourist guidance, tours according to the programme, and organisation.The price is informative for 20 people and can be adjusted based on the size of the group and the visitors' preferences. All services under the programme must be booked in advance.
VAT is included in the price We reserve the right to change the price and programme.
In the case of a small group please inquire about pricing. We customise the trip based on your preferences.
Reservations and Information: Šaleška Valley Tourist Board
Zavod za turizem Šaleške doline
T: 03 896 17 15
E: turizem@velenje.si