Countryside whisper
Awaken your senses and experience the hospitality of the Šaleška Valley.
Reception in Vinska gora (parking place in front of the guest house Hren), where we will visit the excursion farm DOMAČIJA LAMPERČEK. You will enjoy the unspoiled nature, see the farm, feed the deer and try the local venison. The trail will lead us to the former wine-growing slope of Lipje near Velenje, to GRILOVA'S HOMESTEAD – into an eco-museum of converted old winery, which includes a house with a black kitchen, vegetable and herb garden. You will find a display of beekeeping, honey tasting and herbal workshops with herbal tea tasting and herbal snacks. We will continue our trip along the Šalek Lakes. We will walk from VELENJE LAKE to ŠKALE LAKE, listen to the stories of the lost villages and see the unique garden village KUNTA KINTE. We will end the gathering at the fishing house at Lake Škale.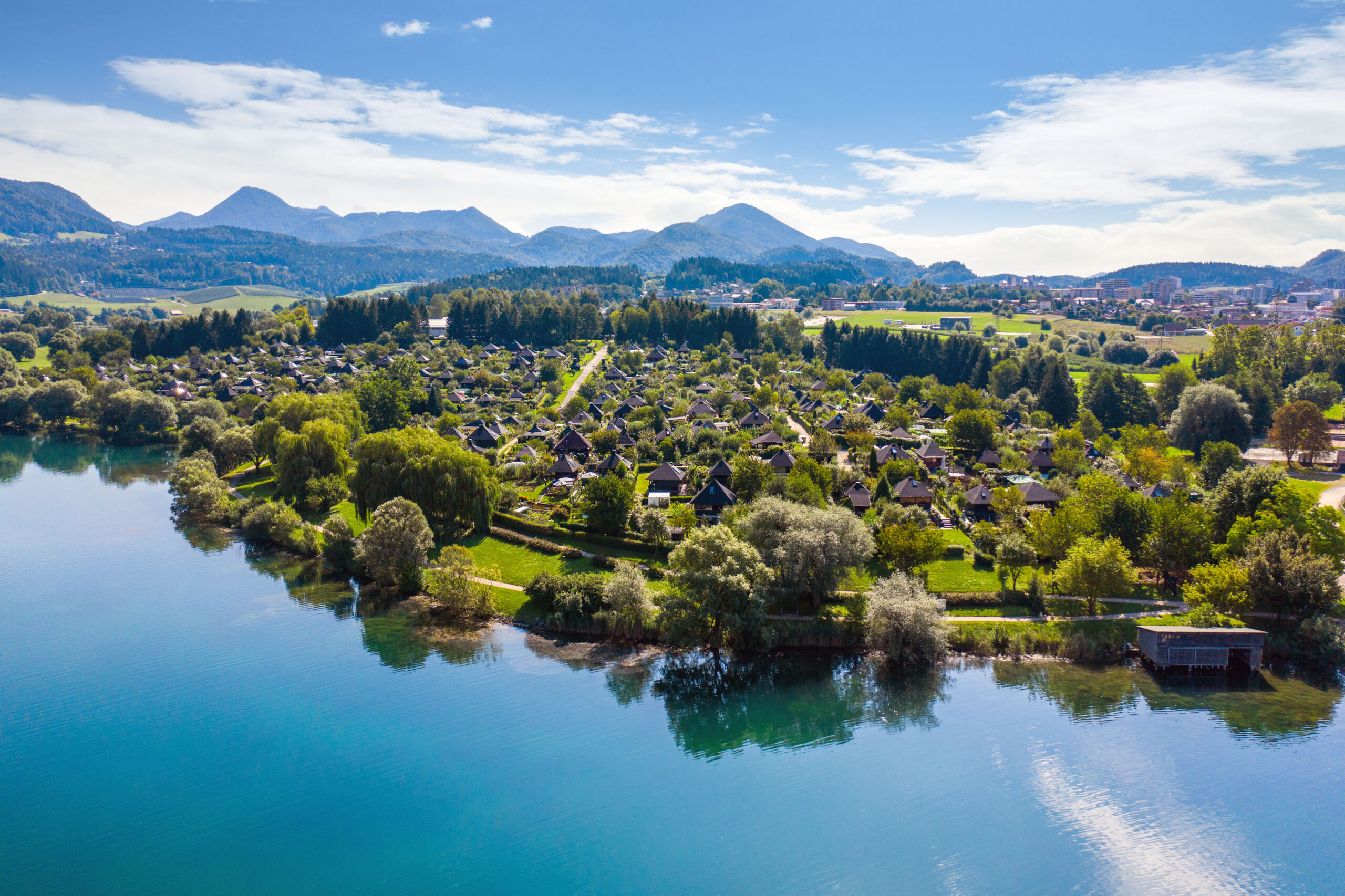 Price:
The price includes local tourist guidance, tours according to the programme, and organisation.The price is informative for 20 people and can be adjusted based on the size of the group and the visitors' preferences. All services under the programme must be booked in advance.
VAT is included in the price We reserve the right to change the price and programme.
In the case of a small group please inquire about pricing. We customise the trip based on your preferences.
Reservations and Information: Šaleška Valley Tourist Board
Zavod za turizem Šaleške doline
T: 03 896 17 15
E: turizem@velenje.si