Family day at Velenje beach
One day experience
Swimming on Lake Velenje – Beach umbrella with two sun loungers – Bicycle experience
Spend a day on the best Slovenian natural beach. Do it your way!
Velenje beach provides complete relaxation as well as uniwue experiences.
With a paddleboard, you can tak a water trip to see the outlines of the former villages, which are now submerged beneath the lake's surface.
After rowing, unwind on Velenje beach, where a sun lounger and beach umbrella have been reserved for you. The beach, which is known as Slovenia's best natural bathing area, provides numerous ways to spend your free time.
Cycling provides new views of the lake as well as additional excercise. The paths along the lakes are well marked and can be seen on the map of cycling and hiking trails that is included with your equipment.
Execution time:
June, July, August, September
Duration:
all day or according to your wishes
Programme:
Your way! Paddleboarding, picknicing and relaxing on the beach can be arranges according to your wishes.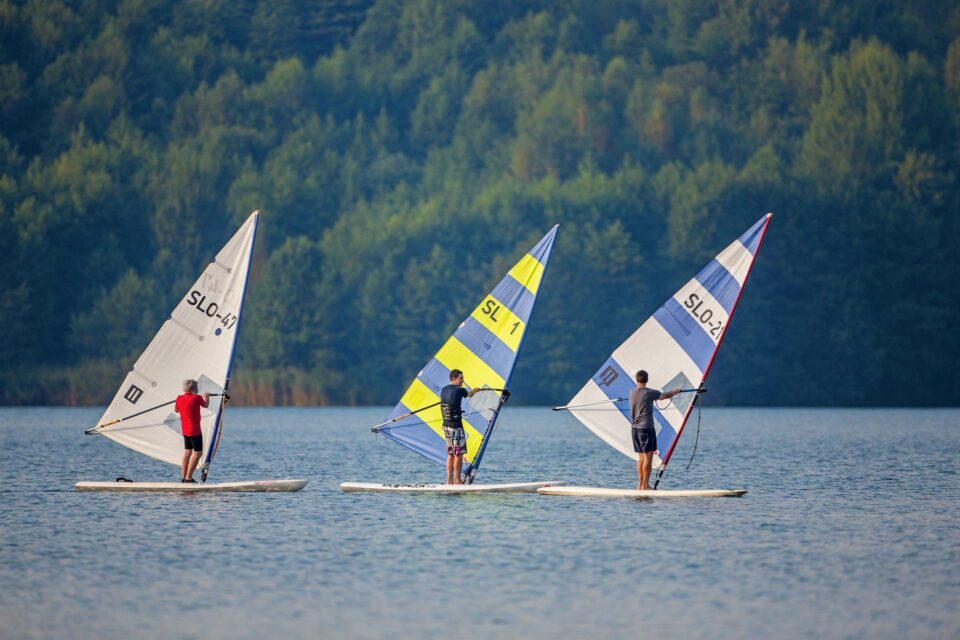 Price:
from 25,00 EUR per person
The price includes a one-hour paddleboard rental, a 3-hour bicycle rental, and an all-day beach dun lounger rental with an umbrella.
The price includes VAT. We reserve the right to change the price and programme.
Please note! Reservations must be made at least two days before the desired date.
Recommendation: A great choice for families and small groups!
Reservations and information:
Šaleška Valley Tourist Board
Stari trg 3, SI3320 Velenje, Slovenia
T: 03 896 17 15/03 896 18 64
E: turizem@velenje.si
W: www.visitsaleska.si