Pampering in the Šaleška Valley
A three-day romantic getaway
A 'pletrca' boat ride on the Lake – A visit of the Coalmining Museum of Slovenia – Cycling with your significant other – A lunch or dinner with lakeside views
Take the time off for one another and enjoy the selected experiences in the Šaleška Valley.
When you opt for Velenje as your romantic break destination, your first stop should be the room prepared just for you at the Hotel Paka**** downtown or at the Hotel Razgoršek**** at the foot of the Velenje Castle Hill, which offers rooms furnished with plenty of style. Whatever your choice, you will find in your room a welcome drink and a fruit basket.
A romantic ambiance is guaranteed when you visit the lake and take a 'pletrca' boat ride, and you are definitely going to remember the visit to the Coalmining Museum of Slovenia, which also includes a descent to no less than 160 metres below ground level. You may set off on a little trip of your choice on the bicycles we will book for you. Explore the many special sights around the town and its outskirts where you may also stop in friendly cafés, restaurants and bars.
There will be no shortage of special moments over lunch or dinner thanks to the beautiful settings and excellent dishes. You may opt for a lunch or dinner at the Jezero restaurant offering nice views over the lakes and the lively municipal beach of Velenje.
DURATION:
3 days, 2 night with breakfast in a double room
PROGRAMME:
As agreed on the spot. It is advisable to choose the time schedules of the selected activities available upon arrival.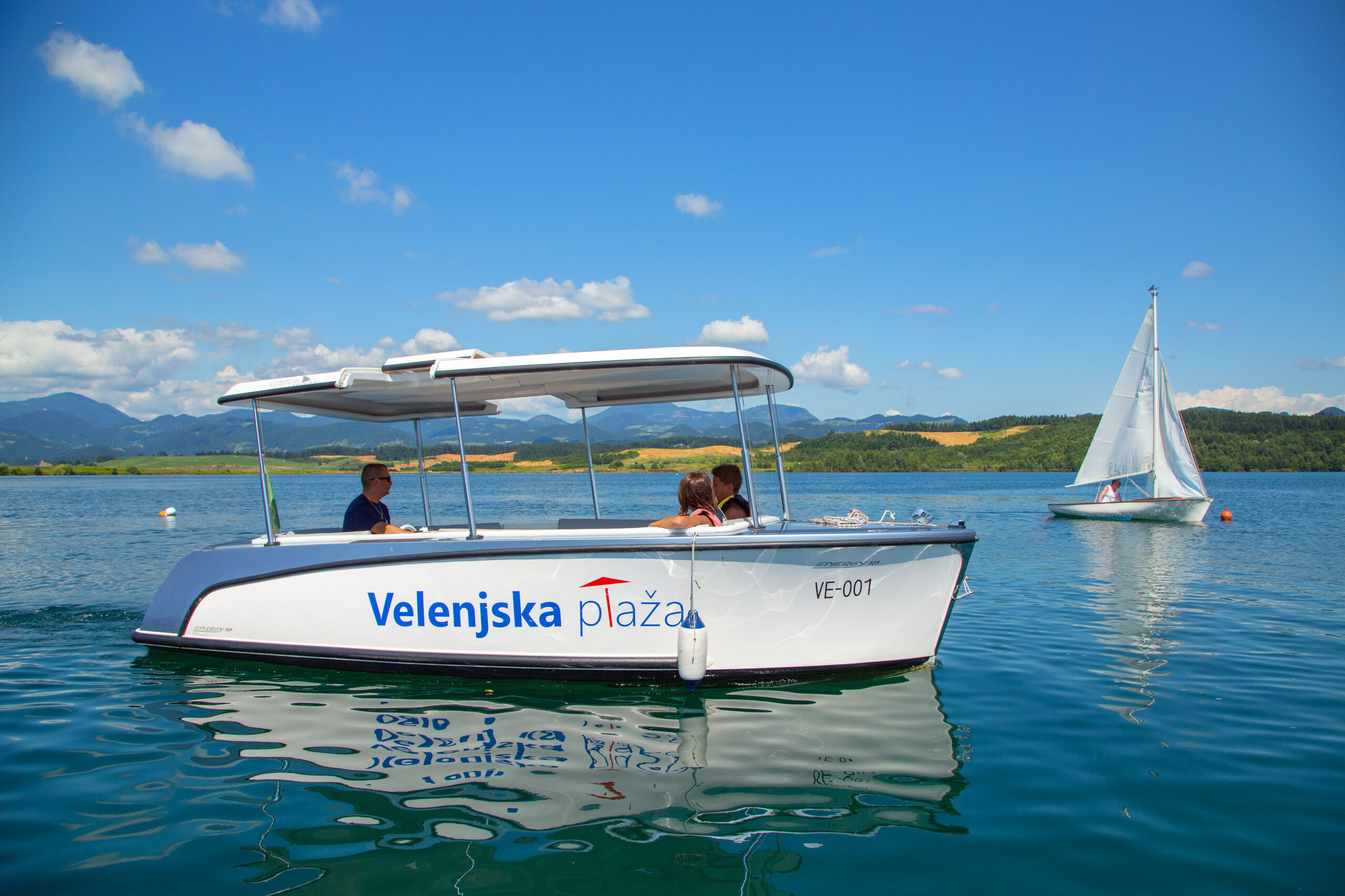 Price:
from 282.00 EUR for 2 persons: 2-night stay with breakfast at the family-owned bed-and-breakfast Hotel Razgoršek**** or at the downtown Hotel Paka**** with a wellness offer.
The above price includes one night's stay for two persons at the selected accommodation facility, a welcome drink and fruit in the room, a guided underground adventure at the Coalmining Museum of Slovenia, a 'pletrca' bouat ride on Lake Velenje, bicycl rental for up to 3 hours, lunch or dinner in the local restaurant with a view of the lake and parking space. Drinks at lunch or dinner are not included in the price.
The price includes VAT. We reserve the right to change the price and programme.
Reservation and information
Šaleška Valley Tourism Board
T: +386 3 896 18 64
E: turizem@velenje.si