Pippi Longstocking's walking 'round town
A family weekend during Pippi's festival
Freckled adventures for the entire family – Cycling around Pippi's events and surprises – See a play – A visit to the deer enclosure – Pippi's dishes and Longstocking's little gift
Let your freckles show, make sure your stockings don't match, and then it's off to Velenje to take part in Pippi's adventures!
The most important children's festival of Slovenia and further afield is best experienced if you become a temporary resident of Velenje for three days. During Pippi's Festival, the town is ruled by children, and its many venues welcome plays, shows, creative workshops, concerts and other surprises of all kinds. That said, Pippi's spirit of fun will also permeate wherever you will be staying.
During the time between Pippi's breakfast and Pippi's lunch, you will be able to move from one venue to another and around town on bicycles we will book for you. You may want to use a child seat, but if your kids are big enough, special bikes are available for them, too. Visit Pippi's Promenade of Flavours and treat yourselves to the mega dish that will allow you to replenish your strength for further freckly fun. You might want to go on a mini cruise around the lake on Pippi's Boat, see a play in the theatre or head off to the Lamprček homestead to feed their fallow and roe deer!
Recommendation: For a surcharge, you may take your Pippi's weekend higher up a notch with a panoramic flight over Šaleška Valley, a visit to the Coalmining Museum of Slovenia with a descent to 160 m below the surface (for children aged 6 and above), horse riding at the Velenje Equestrian Club, seeing the mastodon skeleton at Velenje Museum just to name but a few options!
OFFER AVAILABLE:
from Friday 13 September to Sunday 15 September
DURATION:
3 days, 2 nights with Pippi's brekkie
PROGRAMME:
As agreed on the spot. It is advisable to choose the time schedules of the selected activities available (e.g. bike rental) upon arrival.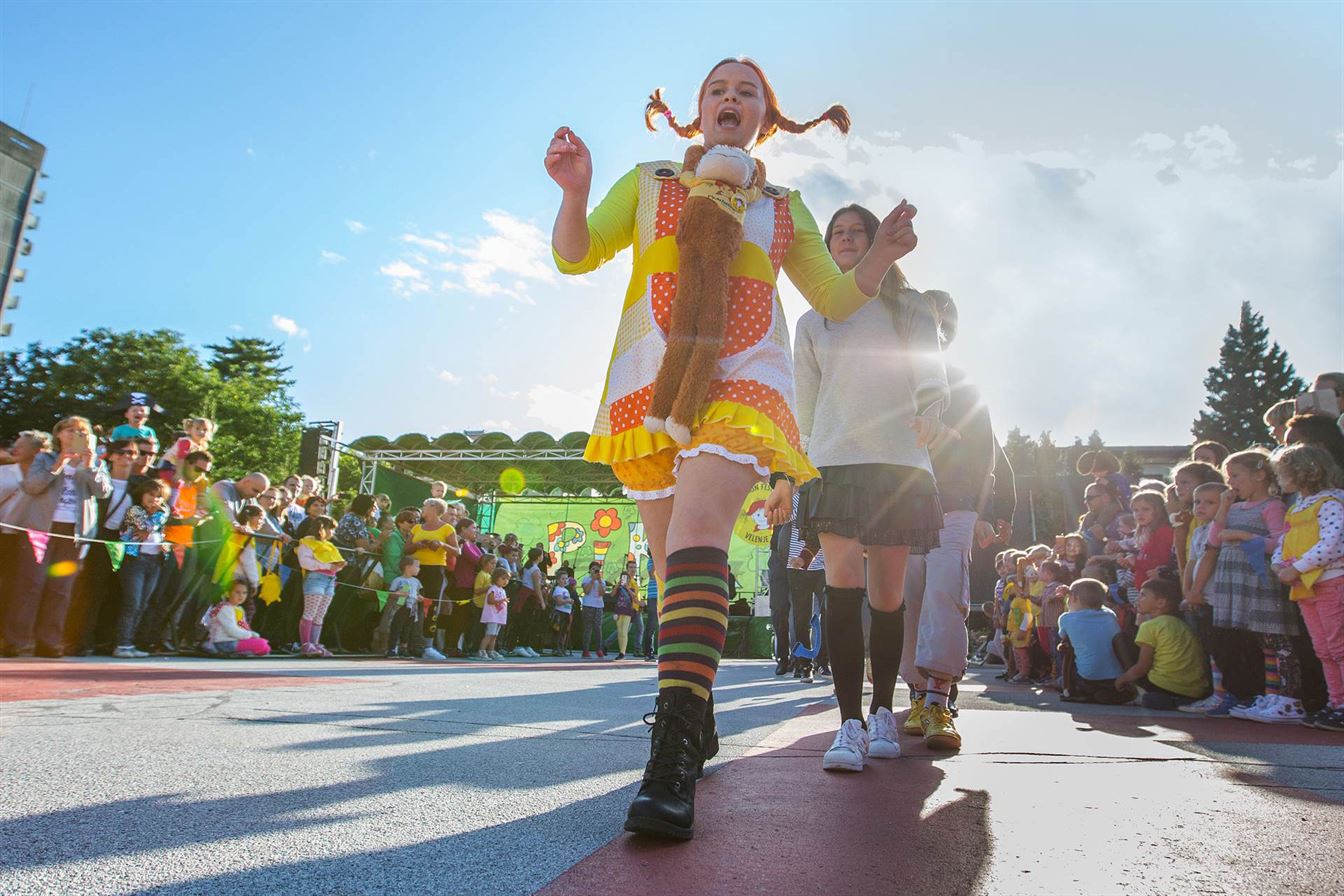 Price:
from 250.00 EUR for 2 adults and 2 children aged up to 12 years; overnight stay at the Apat Tourist Farm
from 280.00 EUR for 2 adults and 2 children aged up to 12 years; overnight stay at Hotel Razgoršek ****


PLEASE NOTE: Prices are for 2 adults and 1 child under the age of 12; for benefits for additional chlidren, please inquire!
The above price includes overnight accommodation for two people and 2 children at the facility of your choice, Pippi's breakfast, a 3-hour rental of bicycles, tickets to a theatre show, a visit to the Lamperček farmstead with deer feeding.
No Pippi's festival? No problem!
Enter the world of exploration by playing the interactive game Trippstory Velenje. The two-hour adventhpurs will take ypu through many interesting locations in the city, unlocking ancient application for families with children that is available on Google Play and the App Store.
Reservation and information
Šaleška Valley Tourism Board
T: +386 3 896 18 64
E: turizem@velenje.si