The city of light through time
Šoštanj
In the western part of the Šalek Valley, the town settlement Šoštanjhas developed on the river debris between the Paka River and up to 600 m high upwards to the south. The Castle of Šoštanj was first mentioned around 1200, and as a settlement of Trieste it was found indirectly in 1348. It developed at the foot of the old Šoštanj Castle and eventually formed a wide square surrounded by market houses. The development of the floor plan of the market core was contributed by the missing Market Castle Amtshaus, which lay in the upper part of the square. Individual buildings, such as the former trška or town hall with a tower on the roof and the building of the former leather factory, adorned with bands with men's heads, pilasters, etc. are given a special value. At the upper part of the market core stands a statue of Mary, which was erected in Šoštanj before the Second War in memory of the great floods
Karel Destovnik Kajuh
Among the monuments in Šoštanj should be referred to as the monument of Karla Destovnik Kajuh (the work of Marjan Keršič), the central monument on Liberty Square is the central monument with the names of 249 fallen fighters and victims of fascist violence from the towns of the present-day municipality of Šoštanj (the monument was designed by Ing. Zdenko Didek and produced by the sculptor Božo Pengov), on the crossbar along Kajuhova cesta is a monument reminiscent of the first partisan attack on Soštanj on 8 October 1941, and a monument dedicated to the hostages shot dead by the Germans on 10 October 1941 is erected along the Street of hostages.
TEŠ
The decision to build 600 MW of block 6 was taken in 2004, from an ecological point of view it meant a continuation of the ecological rehabilitation, which we started with great care for the environment in 1983. The purpose of Block 6 is to gradually replace technologically obsolete and economically unviable blocks 1, 2, 3, and 4. Block 6 uses about 30 percent less coal for the same amount of energy produced, therefore, total emissions into the environment are also significantly lower and, with the same amount of energy produced, 30% less CO2 than the other blocks of the Šoštanj Thermal Power Plant. By building the replacement Block 6, which started its experimental operation in June 2015, we reduced the level of environmental pollution, improved quality and energy efficiency and enabled the power plant to comply with international best available technology (BAT) standards. Previous announcements for TEŠ, viewing possible only during the week.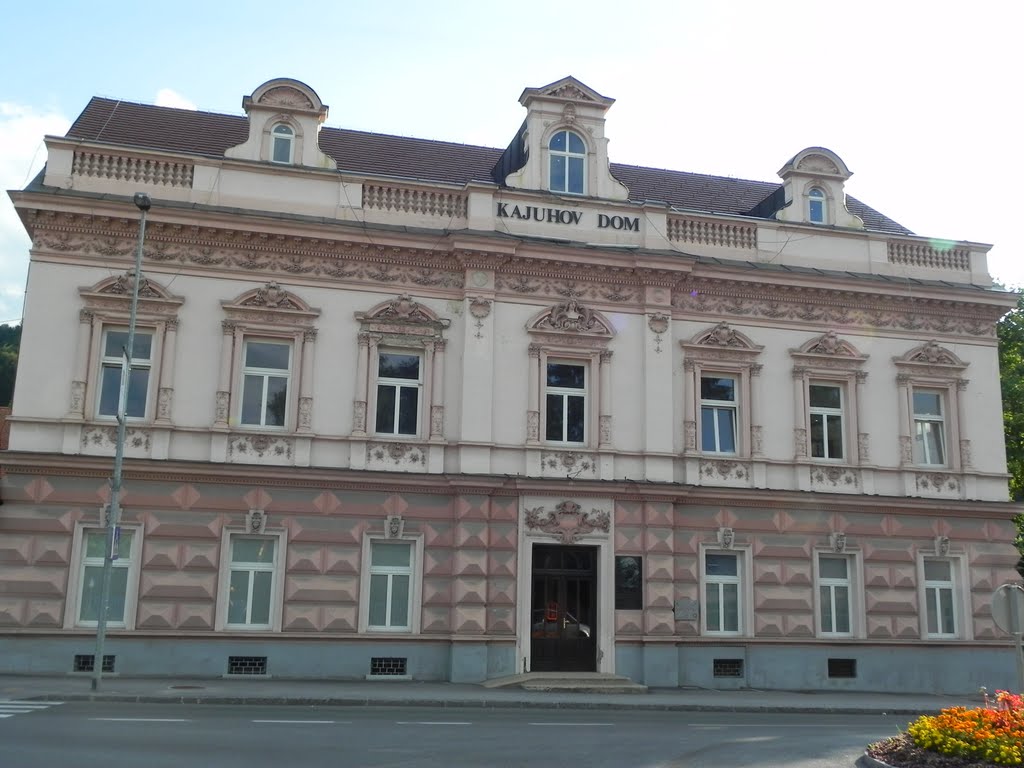 Price:
from 12,00 EUR per person
The price includes local tourist guidance, tours according to the programme, and organisation.The price is informative  and can be adjusted based on the size of the group and the visitors' preferences. All services under the programme must be booked in advance.
VAT is included in the price We reserve the right to change the price and programme.
In the case of a small group please inquire about pricing. We customise the trip based on your preferences.
Duration of the programme:
3-4 hours
Possibility of lunch at Acman Restaurant:
22,50 EUR per person
**In case of booking directly with the caterer.
Reservations and Information: Šaleška Valley Tourist Board
Zavod za turizem Šaleške doline
T: 03 896 17 15
E: turizem@velenje.si