The perfect friday & saturday for us two
A two-day romantic break in November
Pampering at your hotel, sauna and the famous Herberstein Villa – A visit to the Velenje Museum and the Coalmining Museum of Slovenia
Enter the weekend full of curiosity and continue it by relaxing in the sauna – just the two of you.
As the working week draws to a close, reserve 24 hours for double pampering. Stay the night at the excellent Paka Hotel ****, see the most important heritage of Velenje, taste the culinary masterpieces of local chefs and indulge in complete privacy in the sauna.
Spend Friday afternoon at Velenje Castle offering fine panoramic views and surprising collections of Velenje Museum. After a rest at the hotel or an afternoon stroll through Slovenia's youngest town, a tasty dinner awaits you at the Herberstein Villa, prepared for you by its top-class team of cooks.
After breakfast, continue Saturday morning in the company of your significant other in a private sauna booked just for you two at your hotel. After two hours of pampering, set off for a great underground adventure – the visit of the Coalmining Museum of Slovenia, which also consists of a descent into galleries no less than 160 m underneath the surface!
OFFER AVAILABLE:
October – November
DURATION:
2 days, 1 night
PROGRAMME:
Friday: 14.00; arrival and check-in; 15.00: visit of the Velenje Museum and a drink at the Mia Blanca Bar at the foot of the Velenje Castle Hill, 18.00: culinary extravaganza at the Herberstein Villa
Saturday: 9.00: breakfast; 10.00: pampering in a private sauna at the Hotel Paka****, 13.00: visit of the Coalmining Museum of Slovenia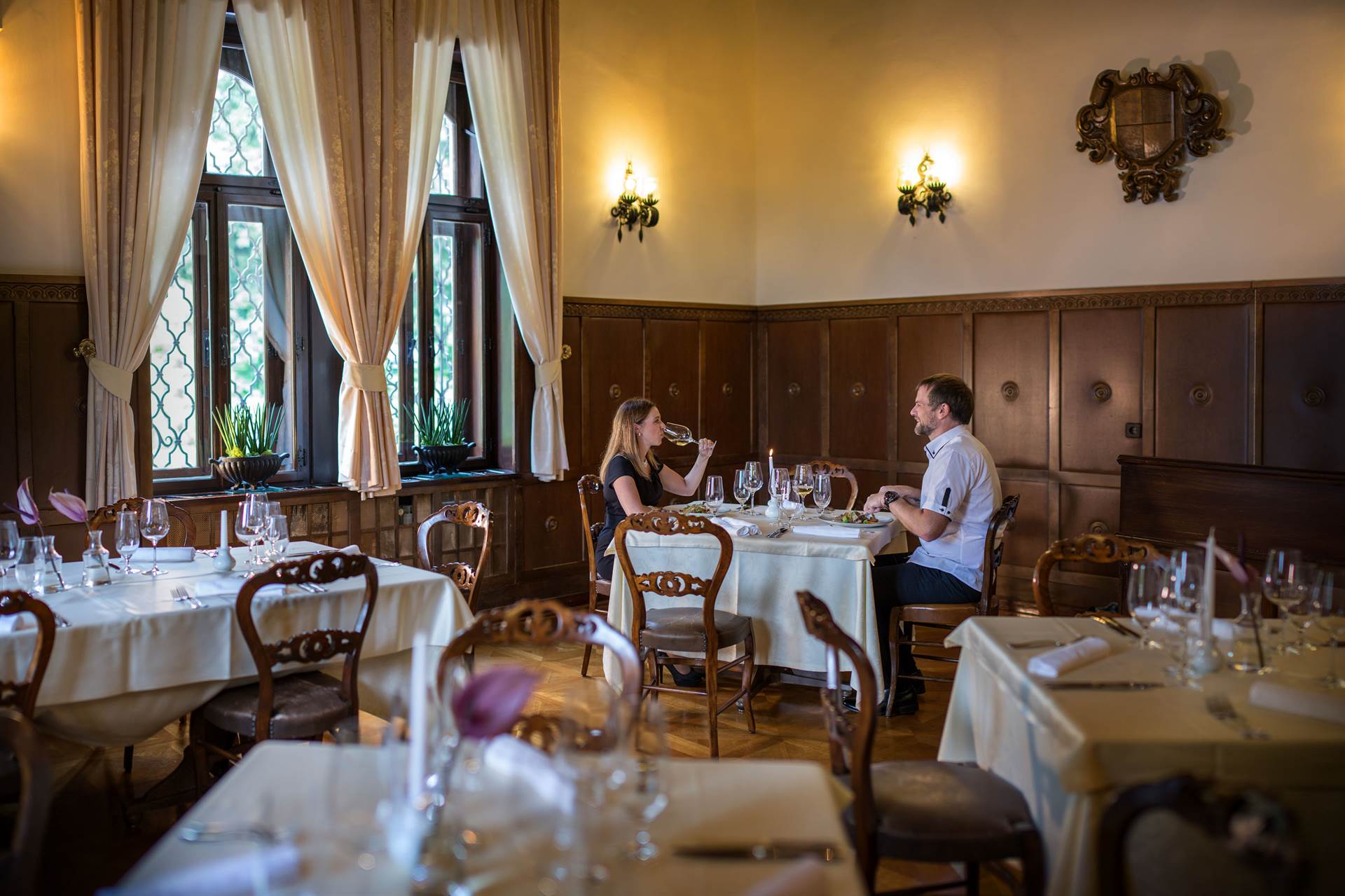 Price.
The above price includes one night with breakfast for two persons at Hotel Paka****, admission fees for visits specified above, dinner (excluding drinks) at the Herberstein Villa (excluding drinks!), a 2-hour private hire of a sauna at the Hotel Paka****.
The price includes VAT. We reserve the right to change the price and programme.
Reservation and information
Šaleška Valley Tourism Board
T: +386 3 896 18 64
E: turizem@velenje.si