Pozoj castle trail around Velenje
LOCATION
the slopes and valley of the Salek Valley
DESCRIPTION
For exploring the castles in Velenje we recommend you the Pozoj dragon circular trail around Velenje.
The trail can be covered on foot, and for the most part, by bicycle. The trail starts and finishes at Villa Bianca. There is a tourist information centre (TIC), where you can pick up a card for collecting stamps. You will find these on the information board at each sight. The stamps need to be rubbed, so bring along a pencil. If you manage to see all five sights you can collect five stamps. Bring the card with all the stamps to TIC and you will get a gift – a dragon sticker.
The Dragon trail is intended as a few hour trip for older children accompanied by an adult. We recommended you going on the road in the warmer months, when weather is sunny and dry. Keep wearing hiking equipment and protection against ticks. Do not forget your lunch!
ROUTE DATA
Route length / time: 5 hours.
Terrain / suitable for: the trail is medium difficult and suitable for older children with an adult companion.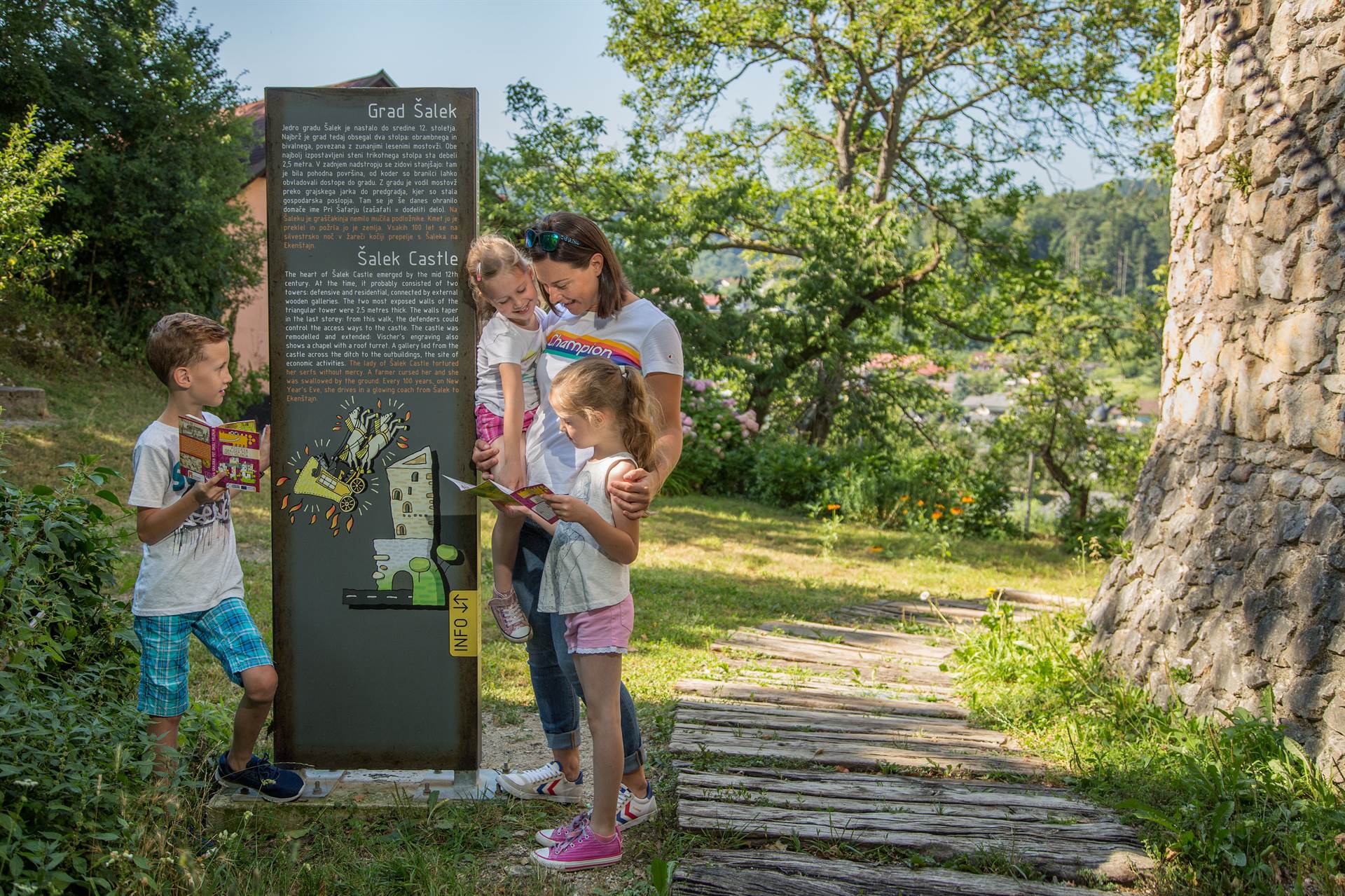 Price:
The price includes interactive local tourist guidance, tours according to the programme, and organisation. The price is informative for 20 children and can be adjusted based on the size of the group and the visitors' preferences. All services under the programme must be booked in advance.
VAT is included in the price. We reserve the right to change the price and programme.
In the case of a small group, please inquire about pricing. We customise the trip based on your preferences.