Rent a bike
Why not explore Velenje and its surroundings by bike? Bikes can be rented from the Šalek Valley tourist board.
The bikes are excellent, and you can also rent a helmet or baby's seat.
Before renting a bike, the user must provide identification and fill out a liability form.
Bikes can be rented:
between 9 a.m. and 5 p.m Mondays to Fridays, weekends and holidays.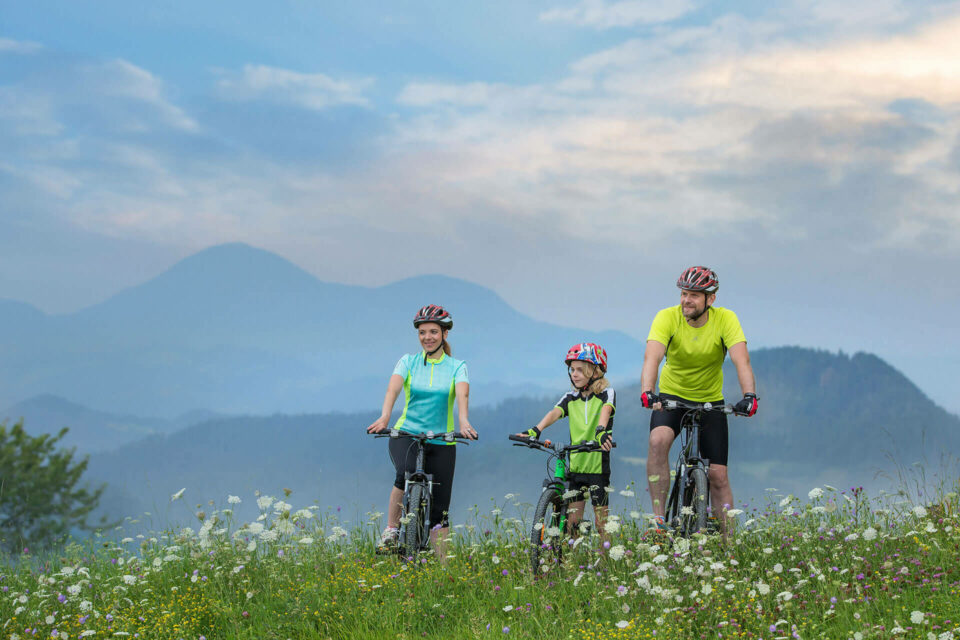 Price
Mountain bikes:
up to 3h 3.00 €
1 day 10.00 €
2 days 20.00 €
several days 7.00 € per day
Bikes, scooters and tricycles for the disabled:
do 3h 2.10 €
1 day 7.00 €
2 days 14.00 €
several days 4.90 € per day
Bicycle with cargo trailer:
up to 3h 5.00 €
1 day 12.00 €
2 days 22.00 €
several days 9.00 € per day
Bike with baby trailer:
up to 3h 6.00 €
1 day 13.00 €
2 days 23.00 €
several days 10.00 € per day