Trails around Šaleško Lakes
LOCATION
the surroundings of Šaleško Lakes
DESCRIPTION
The area around Šaleško Lakes boasts several well-tended trails suitable for hikers and cyclists alike, but also for a family stroll with a pram. You may choose between trails of varying lengths, from 2,300 m to 7,500 m. All of these trails interconnect, allowing you to cycle or walk on one after another. Their routes are best displayed on a map where a specific colour is allocated to each trail. You may start in Šoštanj, in Velenje or somewhere in between. An easy walking trail runs around Lake Velenje, and it will take you and you children a little over an hour to complete the circle. The trail starts at the official carpark next to the campsite's snack bar or by Velenje Beach.
INFORMATION ABOUT THE TRAIL
Length/duration of the trail: 5.77 km, 1-2 hours.
Terrain/suitable for: the trails are easy and suitable for anyone.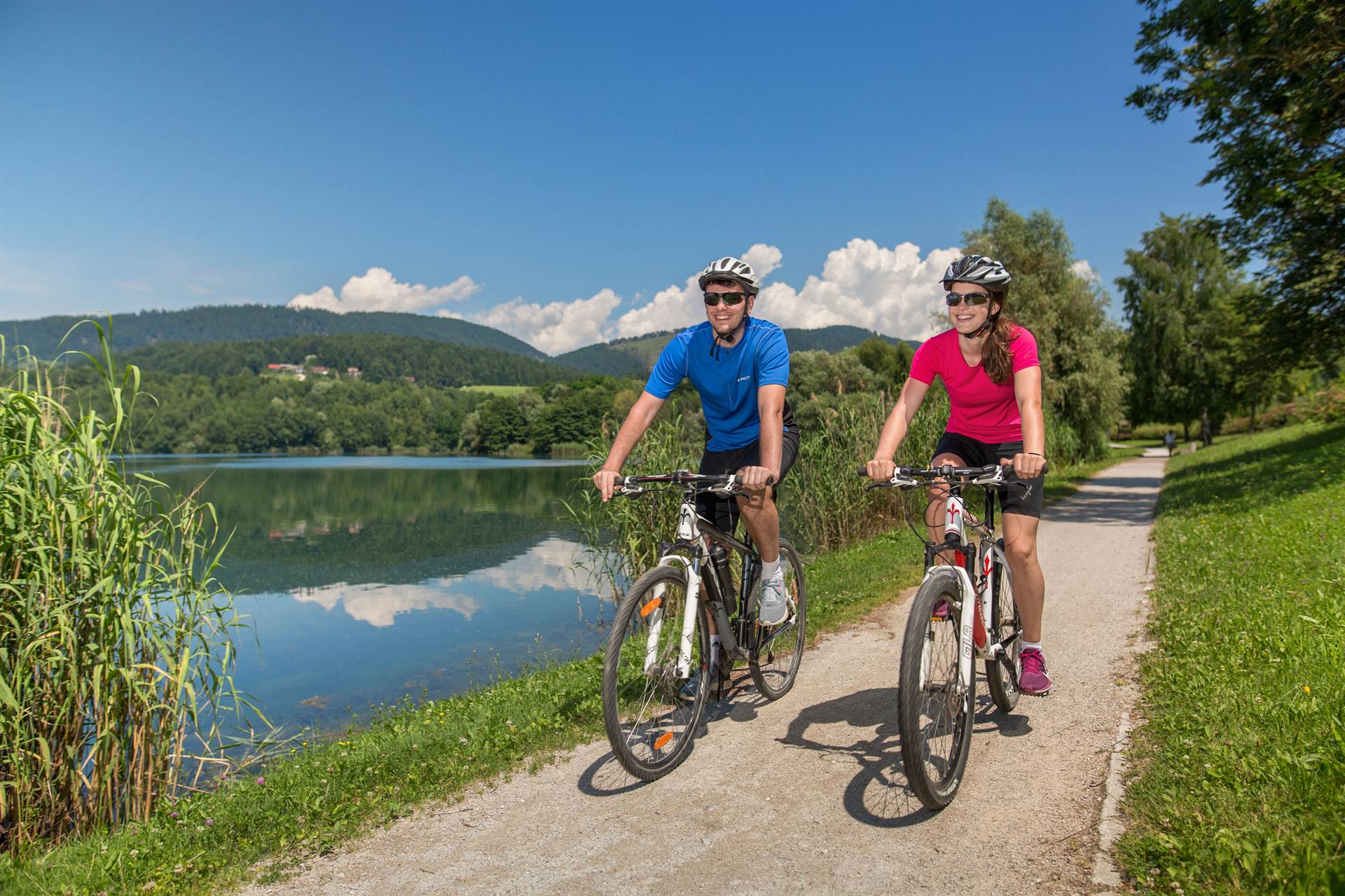 Cycling-hiking trails:
Short running trail around Škalsko Lake – 2,300 m
Long running trail around Škalsko Lake – 3,700 m
Cycling trail around Lake Velenje – 7,500 m
The path from Škalsko Lake to Bela dvorana and back – 3,300 m
The path from the bridge to the Fishermen's Hut at Šoštanj – 2,800 m