The Dwarf's school day
A 3-hour hiking discovery for schoolchildren
Dwarf Pearl's learning trail – Natural history themed hiking trail – Experiences of nature and traditional arts and crafts
In the Valley of Mills near Vinska Gora in Šaleška Valley, schoolchildren attending 4th grade and upward will experience unforgettable encounters with natural phenomena, plants, animals and traditional arts and crafts.
How fresh is the air under a linden tree that is over 500 years old? This is the first thing the children will experience at the very point of departure of the hike. In the shade of the mighty tree at the Lamperček Homestead, they will be provided with a leaflet containing a map, instructions and information about the experiences on Dwarf Pearl's learning trail. From here, they will then head on towards Temnjaški Stream, which once welcomed no less than 13 watermills producing flour. The traditions of the valley are preserved to this day and presented beautifully at the Vovko Mill, built some 400 years ago. It allows the children to observe how the wheel sets the millstones in motion and how flour flows into a wooden trough that then directs it into canvas bags.
After enjoying snacks from their backpacks, the children will follow Dwarf Pearl to the forest where they will learn about characteristic trees and have some relaxing fun before visiting the Snake Castle full of legends from the times when it was still home to the lords of the manor of old. The trail then leads to Marovšek Homestead where they will be able to observe farm animals during the summer months. At Lokovina, they will visit the Blažiš Antiques Collection. The children will doubtless love the bicycles, motorcycles and items related to various professions from various time periods.
And – whisper it – we might even have the creative Dwarf Pearl join us during our informative hike!
DURATION:
a minimum of 3 hours or as agreed beforehand
PROGRAMME:
Lamperček Homestead – Temnjaški Stream – Vovko Mill – Relaxation in the forest – Snake Forest – Blažiš Antiques Collection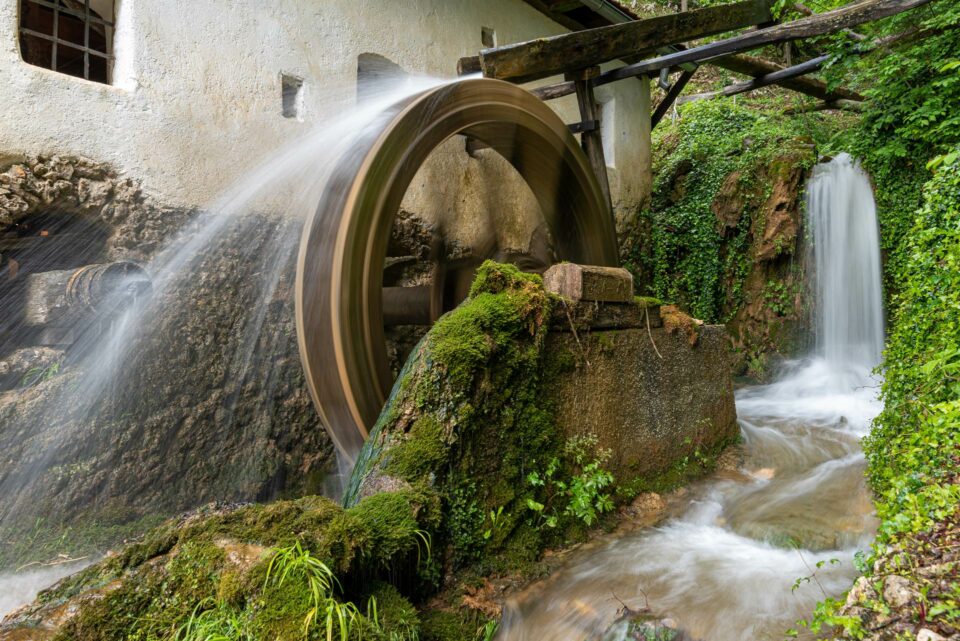 Price:
The price includes local interactive tourist guidance for a group of 20 chlidren, as well as programme and organisation admission fees. The price is informative and can be adjustes based on the size of the group and the visitors' preferences.
VAT is included in the price. All services under the programme must be booked in advance.
Minimum number of children: 20
In the case of a small group, please inquire about pricing. We customise the trip based on your preferences.
Reservation and information
Šaleška Valley Tourism Board
T: +386 3 896 18 64
E: turizem@velenje.si