Tito is watching! Observe the modern style!
The architectural and culinary experience of Velenje – town of a new age!
Iconic food and drink from the 1960s – Architectural advancements of the modern cosmopolitan style – Rules of life in the time of socialism – Experience the spirit of the times and grand receptions of great personalities.
While standing on the square under the largest monument in the world, built for Yugoslavian leader Tito, you will be transported to the past to see the beginning and blossoming of a town called the socialist miracle.
On Tito square, under the largest statue of Josip Broz Tito in the world, you will be greeted by an exemplary member of the socialist community. The guide will inform you of the rules of living in this growing town of modern style – one of the youngest Slovenian towns. It will inspire you with the vision of an ideal city meant for people of an ideal social order.
Meet the city of modern style on a tour of the then administrative, social, and cultural points. Visit the spectacular square suitable for events, walk past floating buildings on pillars, and flats with working-class apartments designed with revolutionary ground plans.
Your experience ends where great personalities from politics, sports, and science started. Like them, you will taste food and drinks once served to Tito and other noteworthy guests.
DURATION:
Approximately 4 hours (10:00 -15:00 or 15:00 – 19:00 or by agreement)
The program can be carried out as an evening tour with dinner.
PROGRAM:
Reception at Tito square and familiarizing with the rules of living in the socialist town of the modern style.
Tour of the town hall with worthy architectural features and aperitifs.
See the buildings of Ljudska Univerza (People's University) and Delavski klub (Working Club) – the once educational and social centers of town, respectively.
Show in the Velenje Cultural center (Dom kulture), typical snacks, and original town cocktails.
Tour of the Steklena direkcija (Glass Directorate) – floating building on pillars, where the principles of the modern style were followed.
Getting to know Nestl Žgank – the then director of the coal mine and mayor of Velenje, who encouraged the visionary creation of the town.
Reception and culinary indulgence with surprise experiences and souvenirs in the legendary Hotel Paka.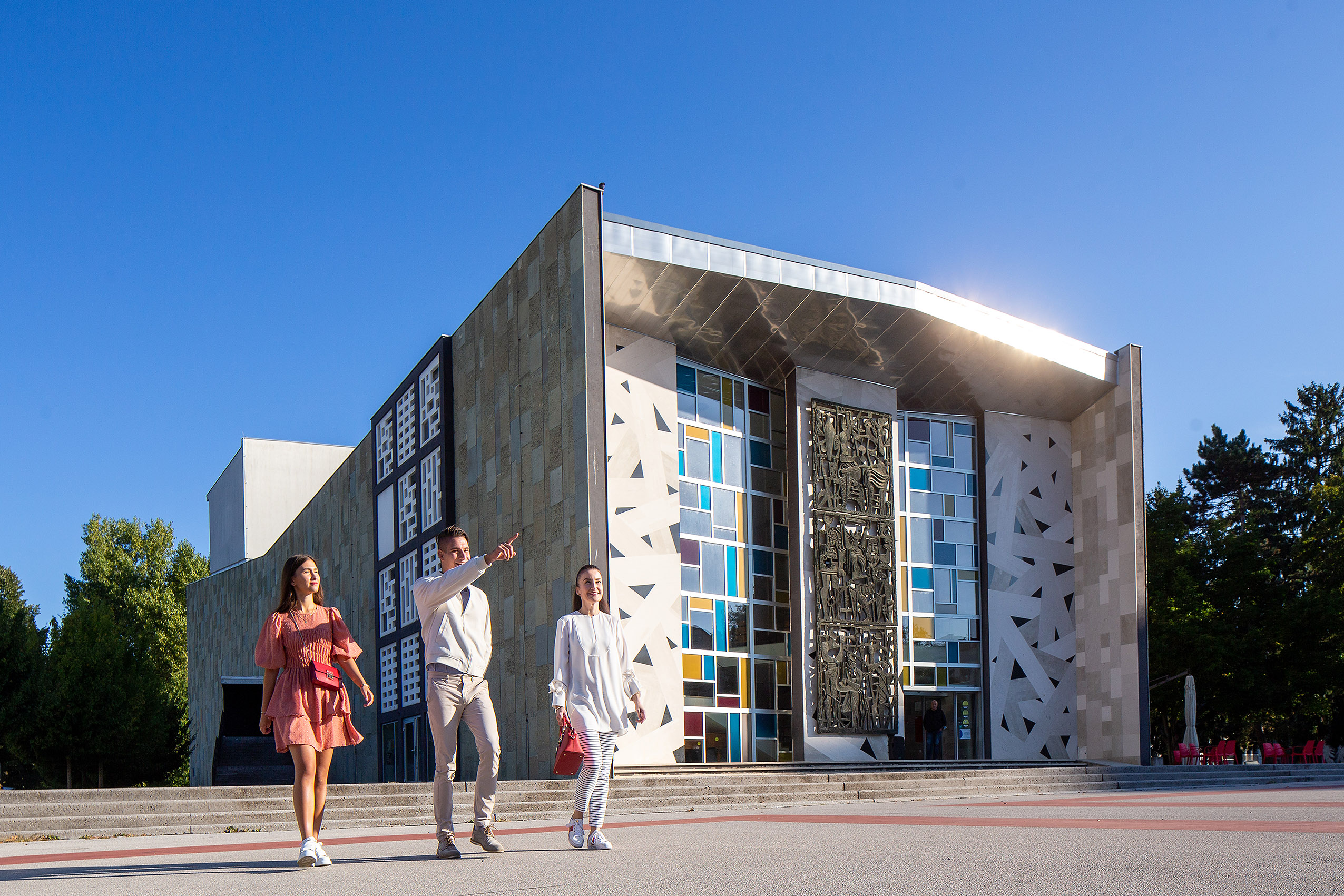 Price
For the price, please send an inquiry.
The price includes:
–       organization and tour,
–       presentation of the architectural specialties of five modern buildings in Slovenia's youngest town,
–       experience the 1960s – cinema, music,
–       culinary experience – aperitif, appetizer, original cocktails, four-course menu (meat or vegetarian) and drinks,
– souvenirs and tickets to other Velenje experiences.
Reservation and information
Šaleška Valley Turist Board
T: 03 896 17 15
E: turizem@velenje.si
Currently, no dates are available. For reservations outside an available date contact turizem@velenje.si.