The Velenje Museum
The Velenje Museum is housed in the Velenje Castle, which is known as one of the most beautifully preserved Slovenian castles. The Velenje Castle was first mentioned in historical sources in 1270, but it got its present appearance in the 16th century, when the then owners completely renovated it and turned the semi-fortress-designed castle into a Renaissance residence. After the Second World War, the castle became public property and much of the interior was destroyed, the building began to fall into disrepair. In 1957, the Velenje Coal mine founded the Museum of Slovenian Coal Miners, and the museum got its premises at the Velenje Castle. Soon, new collections began to be created in the museum, and at the same time intensive renovation of the castle building took place.
Today, the Velenje Museum is responsible for the area of ​​three municipalities of the Šaleška Valley (Velenje, Šoštanj and Šmartno ob Paki), and offers visitors eleven permanent museum and gallery exhibitions at the Velenje Castle, as well as an interesting occasional exhibition. In addition to the collections that take the visitor through local history, the African collection of František Foit, one of the three most important African collections on Slovenian soil, as well as the collection of Mastodont remains and contemporary Slovenian art, should definitely be highlighted.
WORKING TIME :
Summer opening hours (April 1 to October 31):
Open from Tuesday to Sunday from 10 a.m. to 6 p.m.
Closed on Mondays. * Also open on Mondays in July and August.
Winter opening hours (from 1 November to 31 March):
Open from Tuesday to Sunday from 10 am to 5 pm.
Closed on Mondays.
CONTACTS:
Ljubljanska cesta 54
SI – 3320 Velenje
Slovenia
T: +386 3 898 26 30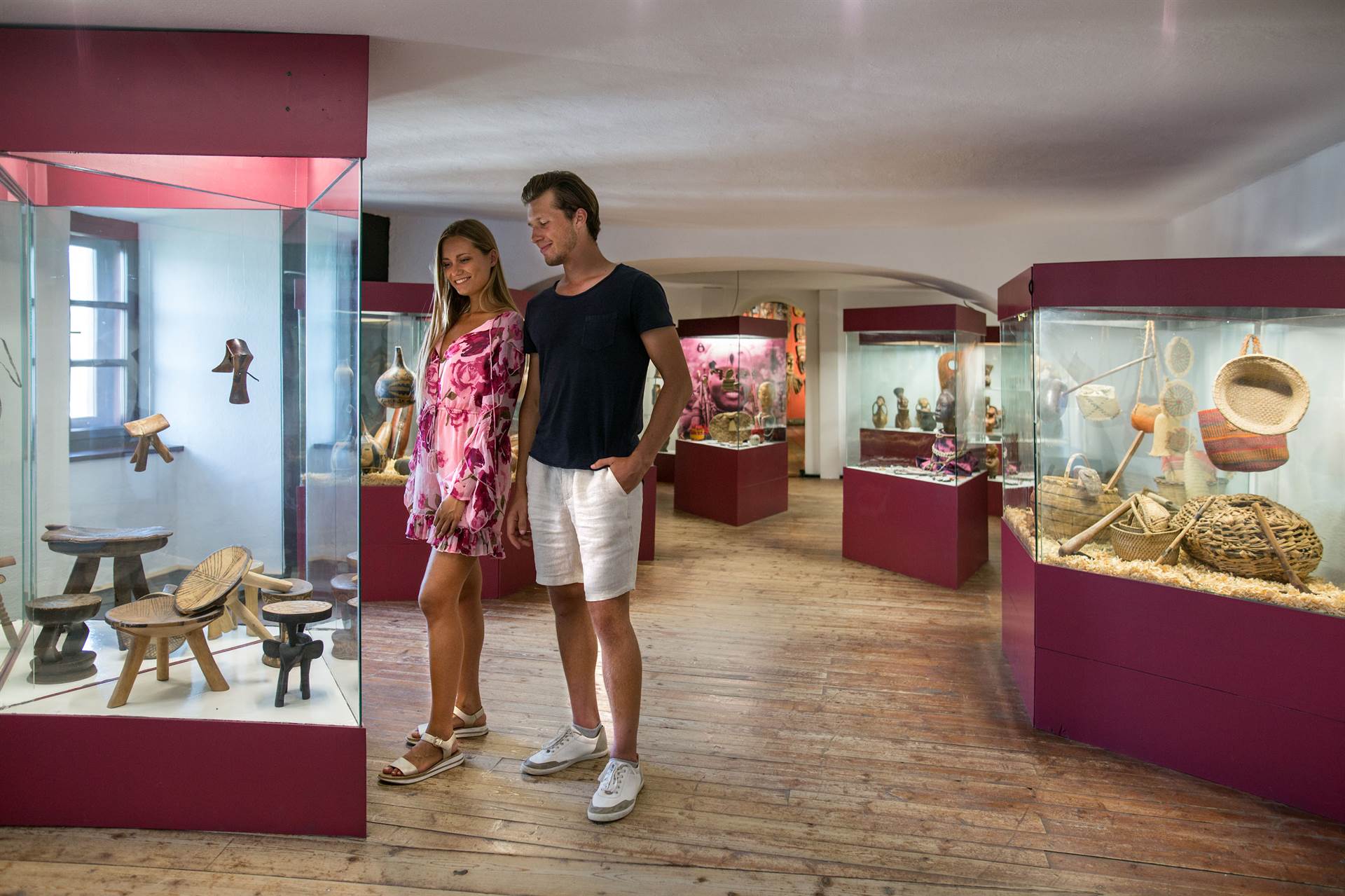 In the Velenje Museum, you can see ten permanent collections:
Mastodont,
The African collection of František Foit,
When Velenje was becoming a city,
Between Romanesque and Baroque,
Šaleška Valley 1941 – 1945,
Collection of contemporary Slovenian art – Gorenje,
Collection of sculptor Cirilo Cesar,
Old shop,
The old inn,
Castle Chapel,
Fran Korun Koželjski,
Master of photography Volbenk Pajk,
Majda Kurnik 1920–1967.