The Velenje Museum
Special exhibitions: A collection of African art collected by František Foit is the only collection of its kind in Slovenia.
When the new town was built in Velenje, the authorities decided to build a museum to preserve the town's cultural heritage. The museum was located in the Velenje castle which was, as a result of war, in pretty dire state. The first exhibition arranged in the museum was the Collection from Slovene coal mines, which was opened to the public in 1966. Subsequently a model of a mine shaft was made for visitors to experience the mining environment.
SUMMER WORKING HOURS (to 1. 9. 2022):
– From Monday to Sunday: 10.00 AM – 6.00 PM

CONTACTS:
Ljubljanska cesta 54
SI – 3320 Velenje
Slovenia
T: +386 3 898 26 30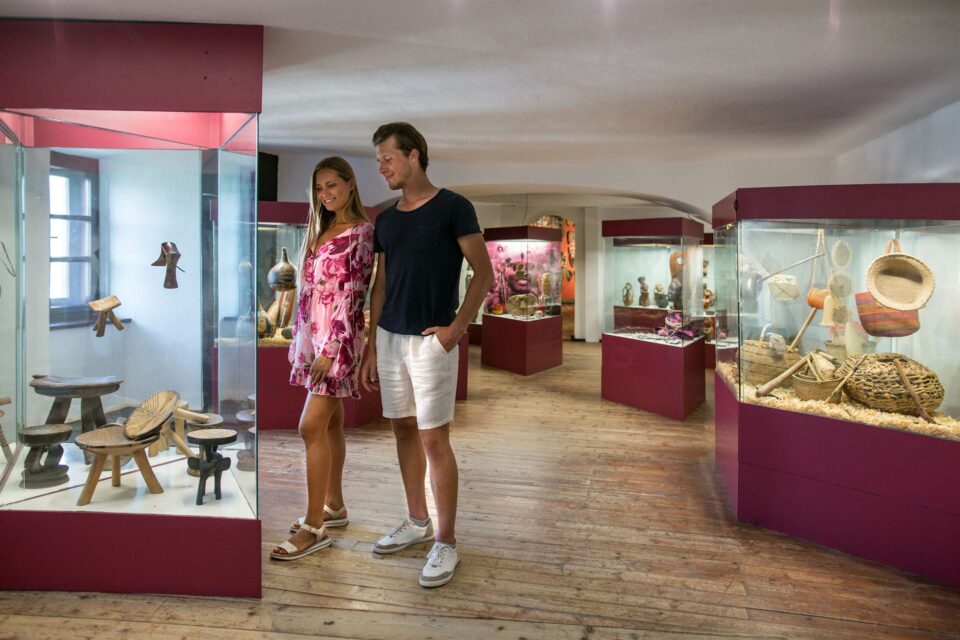 The museum houses a total of eleven museum and gallery collections, including::
relics of the mastodon,
exhibition of African art collected by František Foit,
exhibition "How Velenje has developed into a town",
exhibition Šalek valley between the 10th and the 17th century,
collection of baroque art from the church of St. Jurij v Štalah,
exhibition Šalekša valley between 1941 – 1945,

collection of modern Slovene art – Gorenje,

the Lojze Perko Gallery,
reconstruction of the old general store,
reconstruction of the old pub and
exhibition of works by sculptor Ciril Cesar.